The X2 Effect allocates two different investigators and vehicles during certain surveillance operations. By doing so, X2 is able to obtain more usable footage of your subject for court and track the subject into countless locations throughout the day, while also being ready to obtain film during the most crucial events during an investigation which can occur within a timespan of a few seconds. In addition, the X2 Effect increases the difficulty of the subject becoming aware of any surveillance presence and gives us the upper hand when working wise claimants previously worked by our competitors.
Nationally, workers' compensation is a multi-billion dollar industry averaging approximately three billion dollars in California alone. As an employer or an insurer in industries such as, but not limited to;
· Labor
· Transportation
· Health
· Maintenance
· Warehouse
· Retail
Odds are you have probably handled on the job injury claims before. Some of the most common injuries include;
· Overexertion
· Slips and falls
· Being struck by or against an object
· Highway incidences
· Repetitive motion
· Workplace violence
· Accidents involving heavy machinery.
Although on the job injuries do occur, when the claims are paid as the result of fraud, it becomes a costly expense for both the employer and insurance companies.
Even though injured employees strive to make a full recovery, as an employer or an insurer, it is frustrating to learn your employee was observed;
· Riding a horse while claiming a back injury
· Fixing a fence in front of their residence, where before their shoulder brought them excruciating pain
· Throwing their kids around at the lake, after being assigned a five pound lifting restriction
· Posting social media connect of them dancing at various nightclubs, while claiming they needed to wear a neck brace
This is where X2 Investigations excels and is able to further assist our clients with their claims. With years of specialized training in the workers' compensation field, and contrary to popular belief, our goal is to be a non-biased third party observer while documenting the subject's activities on video, regardless if our end product proves or disproves the subject's alleged claims.
Prior to the investigation, we consult with our clients of any foreshadowed limitations and discuss other alternatives in order to make the most cost effective and educated decision, so that our clients can feel assured knowing their case is not just "being worked", but that every precaution has been taken to make sure that every case is executed right the first time.
After conducting our investigation, we will provide a complete report detailing the subject's activities and provide a secure link where our clients can watch a brief synopsis video of our findings.
Aside from workers' compensation, we also tend to various other needs of our clients in different fields. Some of our other services include, but not limited to;
· Auto Liability Investigations
· Child Custody
· Monitored Visitation
· Infidelity
· Family Law
· Asset Investigations
If you need other services not listed above, feel free to contact us using the links below to schedule a consultation.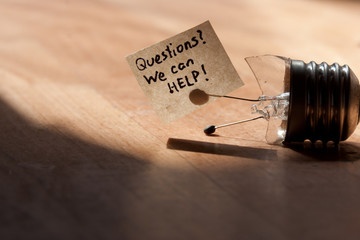 Speak With Our Investigators
Seeking assistance is a great way to reinforce your business' operations or to find an answer to your concerns. We specialize in various forms of surveillance solutions from; workers' compensation, employee integrity checks, child custody/visitation investigations, fraudulent claims, elder abuse, and handle a variety of other related cases. Learn more about our investigative services in order to get the information you want when you need it, by contacting our team using the links below.